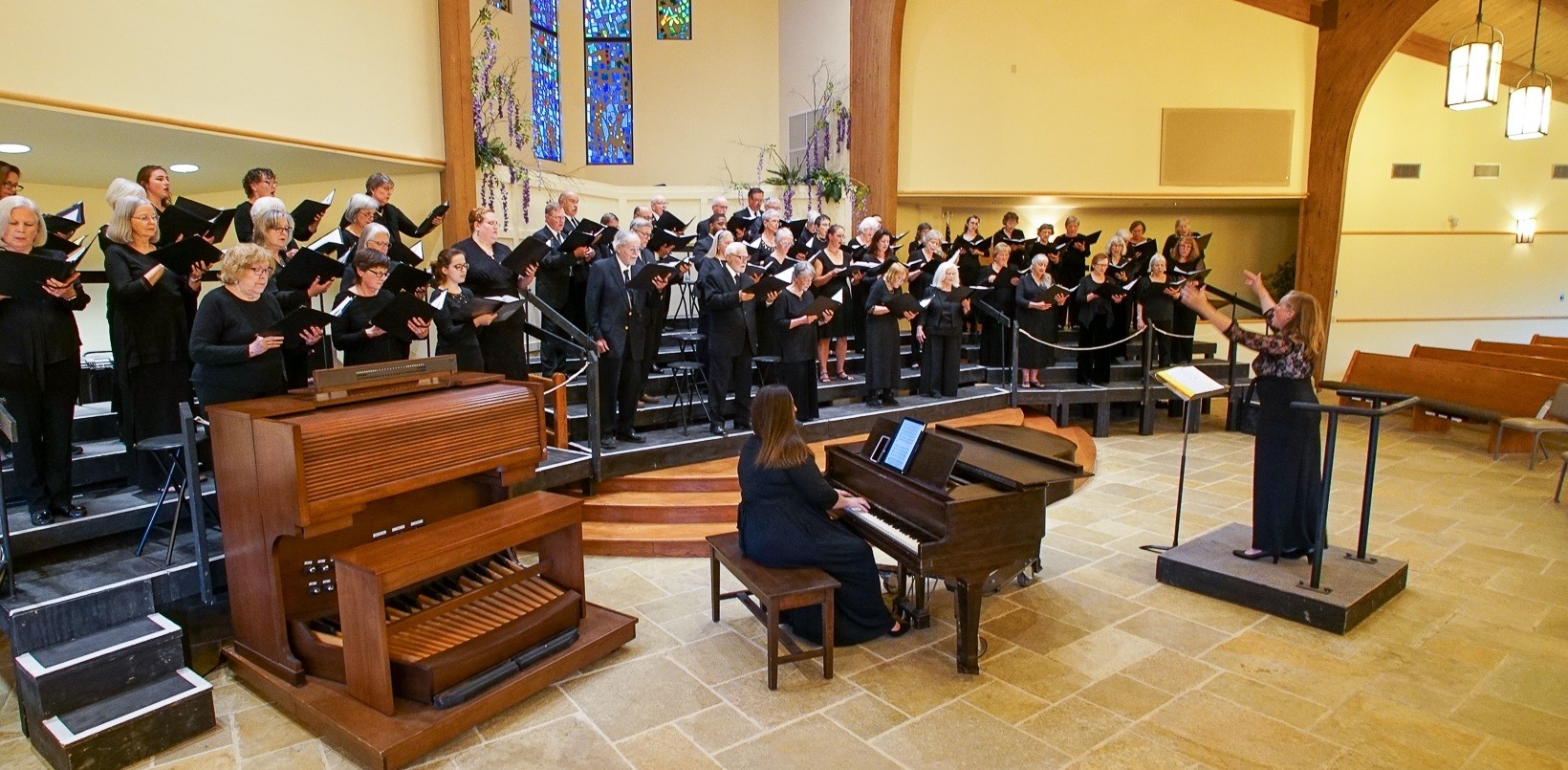 The Chester River Chorale is grateful to those dedicated contributors who currently support our mission to provide opportunity and inspiration for amateur singers to strive for artistic excellence.
We hope that you will join them in supporting the Chester River Chorale. Please visit the Support CRC page for more information on contribution levels, and click the Donate Now button on any page to make your tax-deductible donation.
The list below represents contributions made between December 1, 2022 and November 18, 2023.
Asterisks indicate the following:
* Memorial contributions in memory of Judith Hymes
** Memorial contributions in memory of Deb Fimbel
*** Donation to Douglas Cox Endowment Fund at MidShore Community Foundation
**** Donations in memory of Tim Fisher
Platinum ($1000+)
Charles & Michelle Aldrich
Bill & Alice Marie Barron ****
Ann Bourne
James & Gale Drenning
Christine & Mark Kamon ****
Carolyn & Dave Menzie ****
Linda Parry
James & Debbie Phelan ****
Gold ($500 – $999)
Elizabeth Anderson Foundation ****
Anonymous
Bill & JoAnn Bowdle
Anne Brown ****
Betsy Butler
John & Peggy Christie ****
Doug Cox & Janet Hjelmgren
Sandra & Larry Dinoff
Pamela Fisher
Lynn Marie Hilfiker
Dal & Peggy Holmes
Basil Kelsey ****
Janet Ruhl
Silver ($250 – $499)
Cheryl & Foster Beach ****
Grace Boylan
Mary Sue Deffily & Don Buntz
Joanne Clarke
Edythe & Charles Cross
Fellows, Helfenbein, Newnam ****
David & Elizabeth LaMotte Foundation
Laurie & Scott Loveless
Mary & Howard McCoy
Catharine Ann & Bill Neff
Andrea & Chris Neiman ****
Bentley & Carol Orrick
Mark & Charity Rinker **
Kathy Ruckman
Bob & Sue Scofield
Elena Shoch ****
Elizabeth Spence ****
Jan Arthur Sprinkel
Robert & Susan Steffes
Margaret Stephens ****
Lainie & Ralph Surette
Cece & Bill Trainor
Fred & Jane Welsh
Hugh & Marian Wyble
Gregory Zinga ****
Bronze ($100 – $249)
John & Gillian Ames ****
Trudy Anderson
Rev Warren & Carol Beaven
Anne Bricker
MG & Jack Brosius
Chris & Kathleen Brown
Susan Caswell & Lansing Williams
Philip Chapman ****
Trish Cleary & Diana Kunkel ****
Wendy Costa
Matthew Daley
Thomas & Kathryn Davis
Joseph Delafield ****
Caroline Doyle ****
David & Sandra Durfee
Ronnie Edelman
Susan Eddy ****
Marie Edison ****
Susan & Jack Edson
Barbara Fancher ****
Geraldine Fisher
Daniel Ford *
Jenna Gallagher ****
Charles & Martha Hawkins
Dr. John & Susan Hellwege ****
Margaret & Patrick Hitzges
Krista & Bruce Hunt
James Ireland ****
Sandra Willett Jackson
Sue & Simon Kenyon
Pat & Paul McDonald
Leslie & Alan Merry
Dave & Terry Murphy
John & Ann Murray
Robert & Patricia Nelson
Deborah McCandless Nevins
Virginia Newlin
Lynn Nissen ****
Leslie Palmer
Elizabeth Pupke
Marijo Rasin
Robert Rendell ****
Phyllis Roberts ****
Gail Russell
Severn & Martha Miller
Jennifer Kafka Smith
Margaret Smith
Julia Graham ****
Ann Turpin *
Elizabeth Vrugtman
Ellen & Stan Wallace
Joan Wise
Debra Woodruff-Capper ****
Carolyn York
Friend ($50 – $99)
John Ames
Richard & Kathy Bacastow
Albert & Sandra Collins ****
Deborah Drum ****
Phillip & Linda Dutton
Jeffrey & Janet Ferguson
Barbara Finneson
Judith H Gunter
Barbara & Joseph Hayden ****
Browder & Gloria Holland
Krista & Bruce Hunt
Judith Hymes
Barbara IndenBosch
Rob & Susan Kline ****
Donald Kornrumpf ****
Deborah Kudner
Gregory Minahan ***
Joseph & Catherine Molz
James Pileggi & Pam NIchols
Leslie Palmer
Alice Ritchie
Elizabeth Ryan ****
Sarah Saltus
Emily Sharp
George Shivers *
John Slocum *
Karen Speakman
Colleen Sundstrom
Joyce Symington
Rochelle Weissbarth ****
David & Mary White
Robert Witter ****
Ann Woodall
Carolyn York
Diane Zang
Recruit (up to $50)
Cindy Bayne
David & Dorsey Bramble
Patricia & Raymond Clarke
Barbara & Frank Creegan
Betty Demmler
Hon Yin Eubanks
Veronica Gordon
Caroline Graham
Carolyn Jones
Heather Joyce-Byers
Ann & Howe Lagarde ****
Kathy Maison
Mae Etta Moore
Gerry Munson
Anne O'Donnell
Heather & Annabelle Robuck
Helen Sanders
Karen Smith
Melinda Smith
Somers, Lawrence Ortmann & Sharon
Peter & Sally Sweetser
Libby Tannahill
Heather Watson
Joe & Elke Wiedemann