River Voices: the Chester River Chorale's community outreach ensemble!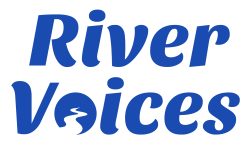 River Voices is available to perform at community functions, schools, and other local venues. While there is no set fee, donations are greatly appreciated and will go to support the Chester River Chorale, a 501(c)(3) nonprofit organization. Please contact Stephanie LaMotte, River Voices Director, at [email protected] if you have questions or are interested in scheduling a performance.
River Voices began as a vocal jazz ensemble, formed to sing at the Chester River Chorale's "Sammy Sent Me" Speakeasy fundraiser in February 2017. The group has gone on to perform all over the local area, including at Millington and Rock Hall Elementary Schools, Heron Point, The Mainstay, and The Kent Center. River Voices has performed at many local events including the National Music Festival, Dickens of a Christmas, Women Helping Women, the NAACP Freedom Fund Scholarship Banquet, and the Garfield Center Gala.
River Voices Members, 2023-2024
Director: Stephanie LaMotte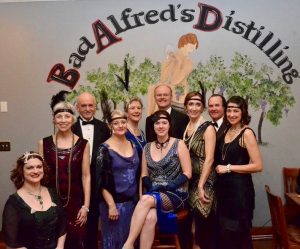 Soprano: Sarah Kintner, Caitlin Patton Rosenberg, Steffi Ricketts
Alto: M.G. Brosius, Brandi DeVivo, Mary McCoy
Tenor: Michael Casey, Jim Moseman, Matthew Newman, Jim Phelan
Bass: Bill Barron, Jim Drenning, Todd Steffes