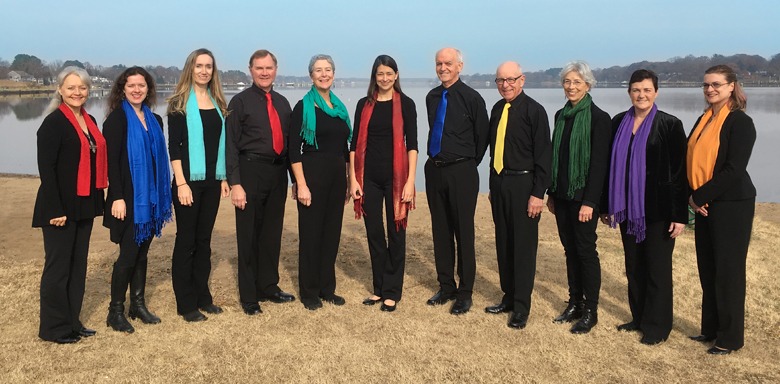 River Voices: the Chester River Chorale's community outreach ensemble!
River Voices is available to perform at community functions, schools, and other local venues. While there is no set fee, a donation in return for a River Voices performance is requested, if possible. Donations are greatly appreciated and will go to support the Chester River Chorale, a 501(c)(3) nonprofit organization. Please contact Stephanie King LaMotte, River Voices Director, at [email protected] if you have questions or are interested in scheduling a performance.
River Voices began as a vocal jazz ensemble, formed to sing at the Chester River Chorale's "Sammy Sent Me" Speakeasy fundraiser in February 2017. Afterward, the group went on to present their jazz set at Millington and Rock Hall Elementary Schools, Heron Point, and at The Mainstay during the National Music Festival. The Chorale's Board had long desired to form a community outreach ensemble, and so River Voices was born.  
River Voices Members          
Director: Stephanie LaMotte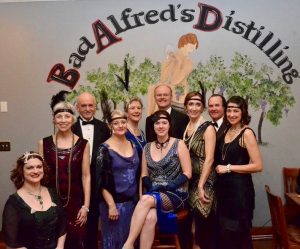 Soprano: Caitlin Patton, Steffi Ricketts
Alto: Helen Clark, Mary McCoy
Tenor: MG Brosius, Jim Moseman, Jim Phelan
Bass: Bill Barron, Jim Drenning, Doug Hamilton