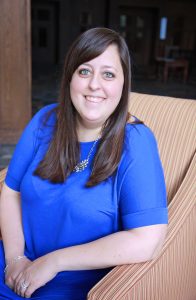 Alexis Ward is an award-winning composer, arranger, conductor, singer, music educator, adjudicator, and accompanist. Her teaching and directing experience runs the gamut of ages and experience levels in both vocal and instrumental fields.
For over 15 years, Alexis has worked extensively in sacred music and the non-profit sector conducting amateur to professional level community choirs and orchestras, church choirs, children's choirs, handbells, praise bands, folk ensembles, theater troupes, and chamber groups. Additionally, she has been honored to serve as a board member for several ensembles and non-profit organizations.
She received both her Bachelor of Music degree in Composition/Music Theory as well as her Master of Music degree in Choral Conducting at the University of Delaware and is currently completing the requirements for her Master's in Composition. In addition, Alexis has performed, studied, and worked with world-renowned composers and conductors including David Lang, Eric Ewazen, Gary Graden, Anton Armstrong, James Jordan, Weston Noble, Dennis Shrock, Bruce Chamberlain, Charles Bruffy, Giselle Wyers, Rick Bjella, Simon Carrington, and Sandra Snow.
An avid performer, Alexis has performed with a wide variety of musical groups throughout the years, touring across North America, Asia, and Europe. She has most recently sung with the Mastersingers of Wilmington, CoroAllegro, the Cathedral Choir School of Delaware, and the Meridian Chorale of Atlanta.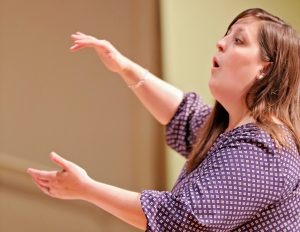 She currently serves as Director of Music at Trinity Presbyterian Church, Artistic Director of the Chester River Chorale, and Creator/Co-Founder of the Sonus School of Music. She resides in North Delaware with her husband, Thomas and daughters, Hazel and Raegan.